Lesen Sie die deutsche Beschreibung
CGL - AMIDAR - Tabletop Handheld Console - 1981 - VSI - VFD Display
CGL's version of Amidar (also says LSI). Same game as Gakken's Amidar, just different stickers on top. If you hold down the button while turning the machine on, it will run through a graphics test and then play a demo. 1981, VFD, 4 C Batteries or power supply (both not included). Please see the Photos.
GAME HAS BEEN TESTED AND WORKS 100% AS YOU CAN SEE IN PICS. BRIGHT COLOURFUL SCREEN.SOUND FULLY WORKING EVERYTHING IS PERFECT JOYSTICK AND BUTTONS ALL WORKING PERFECTLY ALL ARTWORK PRESENT AND IS VER GOOD CONDITION THIS IS NOT AN ABUSED GAME !!
Amidar is an arcade game programmed by Konami and published in 1981 by Stern. Its basic format is similar to that of Pac-Man: the player moves around a fixed rectilinear lattice, attempting to visit each location on the board while avoiding the enemies. When each spot has been visited, the player moves to the next level. The game and the name have their roots in the Japanese lot drawing game Amidakuji. The bonus level in Amidar is a nearly exact replication of an Amidakuji game and the way the enemies move conform to the Amidakuji rules.
Related Links:
---
CGL - AMIDAR - Tabletop Handheld Konsole - 1981 - VSI - VFD Display
Sehr gut erhaltenes CGL - Amidar Handheld Tabletop VFD Spiel, wurde nur in England verkauft. Das Gehäuse ist kaum vergilbt, der Schreen und der Sound in tadelloser Funktion. In diesem Zustand nur noch sehr selten zu finden. Kann mit Batterien oder Netzteil (beides nicht enthalten) betrieben werden.
Photos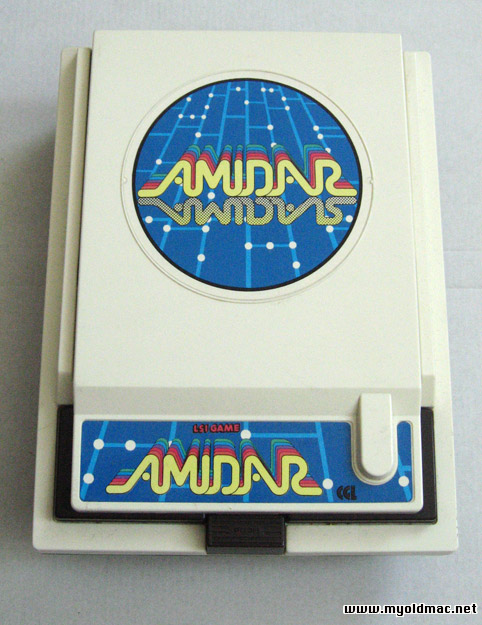 CGL -Amidar - LSI - VFD Display Tabletop in great condition - build in 1981!
CGL -Amidar - LSI - VFD Display Tabletop in super Zustand - von 1981!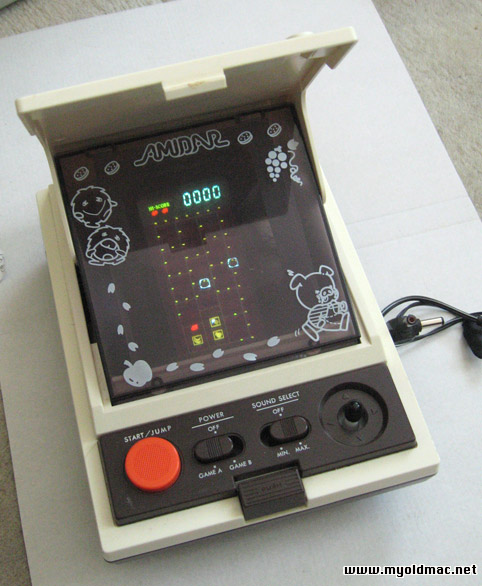 The opening mechanism works 100 %, push button and top case opens complete
Der Öffnungsmechanismus des Spieles funktioniert 100 %, öffnet sich vollständig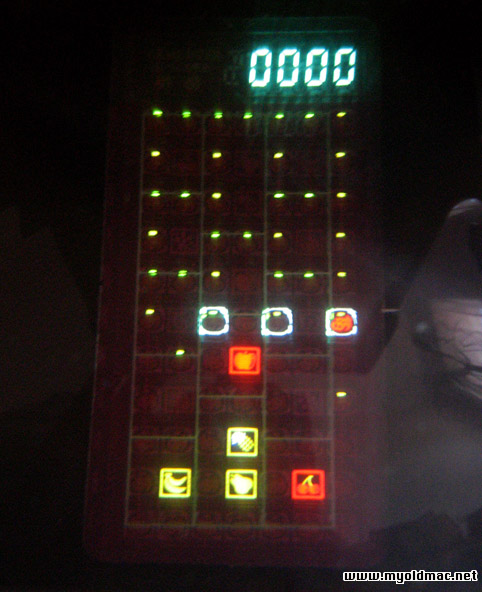 The Amidar Screen
Dea Amidar Spielfeld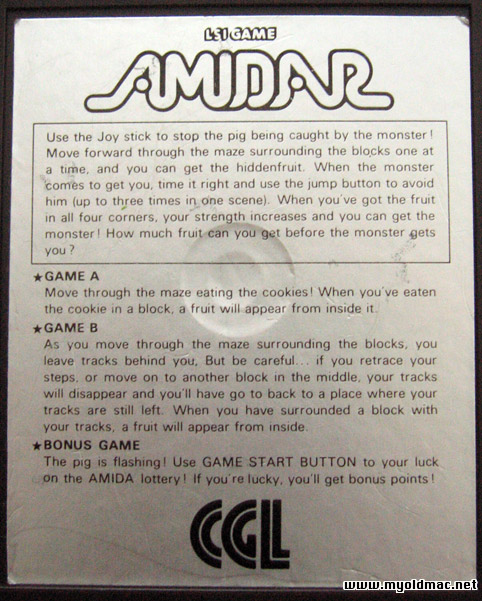 Amidar Instructions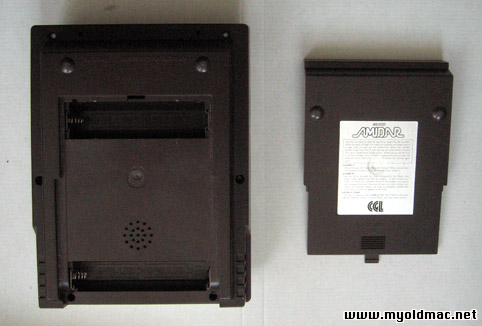 Battery compartment clean, cover in good condition
Batteriefach ist sauber, Abdeckung in gutem Zustand