Lesen Sie die deutsche Beschreibung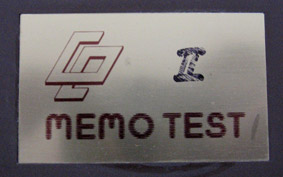 French "MemoTest" Console · build around 1968 · SOLD
Very rare "Memo Test" video console build around 1968 in France. It was the time before game modules and cartridges - the games are loaded via the internal cassette player like on the old Commodore 64. The console is tested and is working. Most of the cassettes including different games are still shrink wrapped. A very rare item for you museum!
Due to the age it is sold without guaratee. Please see the Photos.
---
Französische "MemoTest" Konsole · gebaut ca 1968 · sehr selten!
Seltene "Memo Test" Konsole aus Frankreich. Die Spiele werden noch via dem internen Kassettenrecorder eingelesen. Viele der original Kassetten sind noch eingeschweißt und wurden nie benutzt. Ein sehr seltenes Sammlerstück für Ihr Museum. Die Konsole ist getestet und funktioniert, verkauf jedoch ohne Garantie aufgrund des hohen Alters.
Photos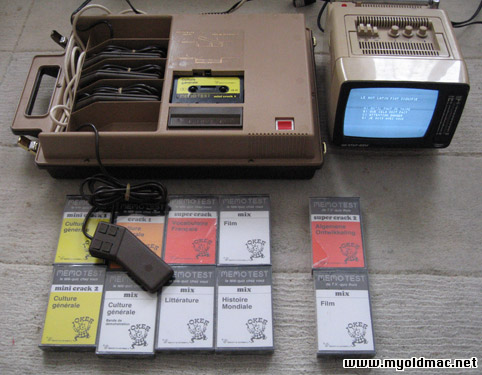 The "Memo Test" is tested and works well on my old TV - sold without Display.
Die "Memo Test" Konsole ist getestet an einem 70 TV - verkauf ohne Monitor.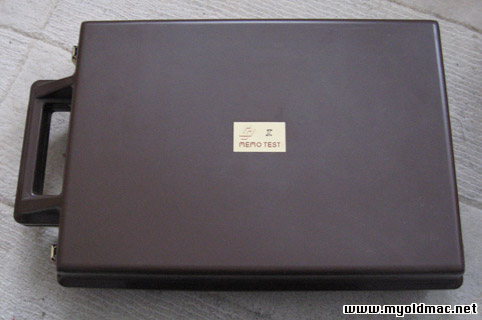 The carrying case looks like new, nearly no signs of use
Der Tragekoffer sieht fast aus wie neu, kaum Gebrauchsspuren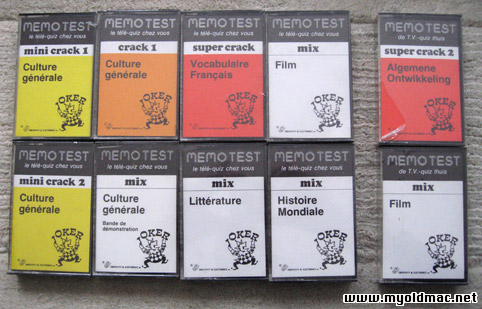 Most of the game cassettes are still shrink wrapped
Die meisten der Spielkassetten sind noch original eingeschweißt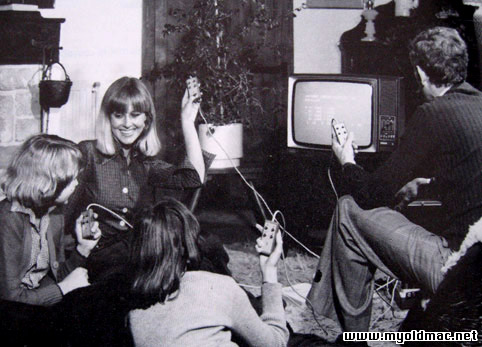 The "Memo Test" Console at work...
Die "Memo Test" Konsole bei der Arbeit...