Novag Chess Partner 2000 from 1981 in original box, tested ! SOLD
coming in original box, including manual (english/german) and original powersupply (220 volt). This device was published in 1981. It's one of the first sensory board. This Chess Partner 2000 Came from Germany - programmer was David Levy. The "Novag" trademark is indicated only on the power adaptor. Please see the photos.
Buy it at eBay
http://cgi.ebay.de/ws/eBayISAPI.dll?ViewItem&item=260587675567
The Novag Chess Partner 2000 is identical to the . BoiScisys Chess Partner 2000. In some respects the 2000 is superior, particularly the provision of the display and the piece compartment arrangement. However the Sensory 8 has LEDs on each square to signal moves. The 2000 is reliant on the LED display panel only and requires the Enter key to be pressed to submit the moves. Both machines were aimed at the mass market and were poorly built. The playing program of the Sensory 8 was however a little stronger, and this was an vital factor in sales of chess computers at the time. The Chess Partner 2000 has an enhanced version of the Chess Champion Pocket Chess program, with a small opening book added and an improved endgame. Sensory 8 won the contest of the early sensory boards and went on to sell half a million ! But the Chess Partner 2000 was also an interesting and innovative chess computer design and sold in healthy numbers in Europe.
For the story of how this came about go to Scisys and Novag: The Early Years. The Chess Partner 2000 was only the second Press Sensory chess computer to be produced. The Fidelity Sensory 8 beat it by six months.
---
Seltener Novag Chess Partner 2000 von 1981 in original box - Verkauft
Der Schachcomputer von Novag wurde auch von Scisys herausgebracht. In original Box mit Handbuch und original Netzteil (220 volt), in sehr gutem Zustand. Getetstet - funktioniert bestens. Ein sehr seltenes Gerät in tollem Zustand aus den Anfängen der Schachcomputer. Bitte sehen Sie die Photos.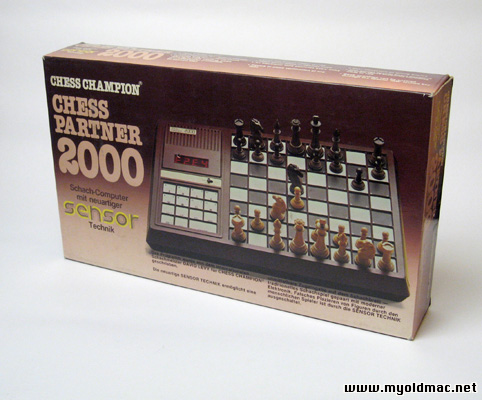 Novag Chess Partner 2000 from 1981 in original box, tested !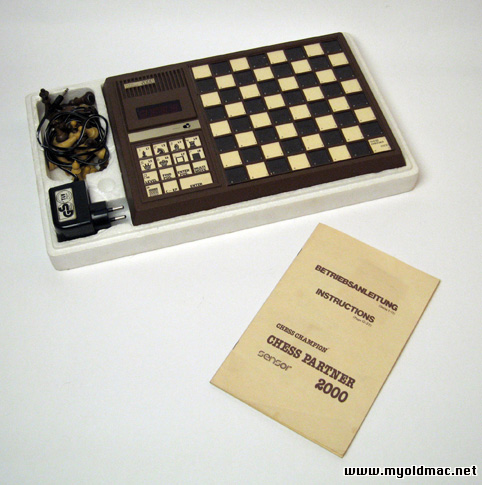 In good condition, including english/german manual
In gutem Zustand, mit deutsch/englischem Handbuch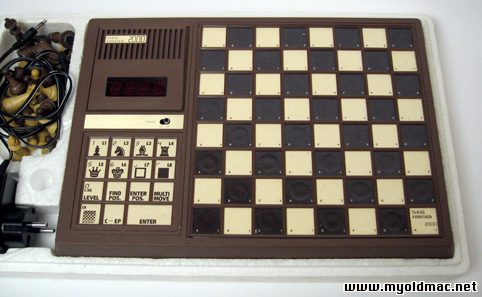 The chess computer is tested and working well, due to age no guarantee
Der Schachcomputer ist getetste, aufgrund des Alters aber keine Garantie