Lesen Sie die deutsche Beschreibung

Rare Körting "TELE MULTIPLAY" - 70th Panton Design -
Here you find other vintage computer collectors items.
Wonderful 70th Panton Design TELE MULTIPLAY Pong (rare Model ID: 825/042) by German manufacturer Koerting (Neckermann). Sold in the USA under the trademark tele-match 4. Box does show wear´n Tear but is intact. This is a rare show case item that was sold only in Germany in the 1970th.
Seltenes Körting "TELE MULTIPLAY" - 70er Panton Design -
Hier finden Sie meine anderen Computer Sammlerstücke.
Schönes 70er Jahre Design (Panton) Pong TELE MULTIPLAY (seltene Model ID: 825/042) vom deutschen Produzenten Körting (Neckermann). In den USA außerdem von tele-match 4 vertrieben. Ich verkaufe es in der alten original Verpackung, auf der noch der original Verkaufspreis von 149.- Mark klebt, und die original Paddles mit Kabeln - alles in allem ein schönes Vitrienenstück.
Photos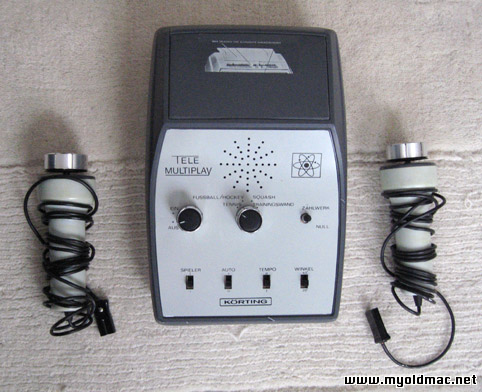 Rare Körting TELE MULTIPLAY in good optical condition, but without function (needs repair)
Seltene Körting TELE MULTIPLAY, guter optischer aber defekter technischer Zustand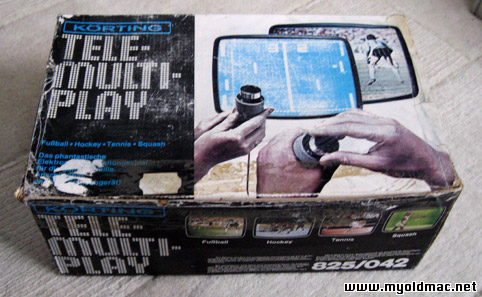 The original Package is included, in used condition - Model ID: 825/042
Die original Verpackung ist erhalten, jedoch in gebrauchtem Zustand - Model ID: 825/042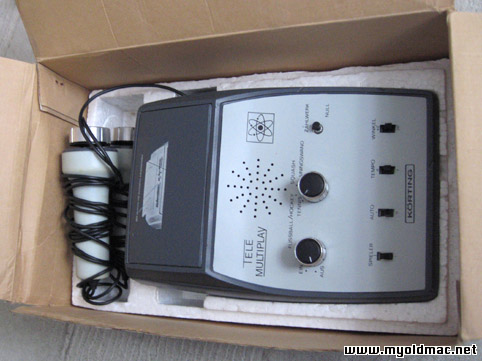 Inside the box you have the original Styropor plastic part
Das Styropor ist noch in der Verpackung enthalten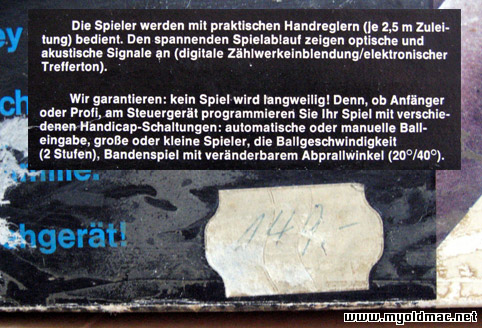 The original Price: 149.- German Mark :-)
Der original Verkaufspreis: 149.- Mark