Lesen Sie die deutsche Beschreibung
Spectrum 6 Match · 1977 Pong Tennis Console · by Match -
Here you find other vintage computer collectors items.
The console comes in the original box, but withou power supply (18 volt), untested. No Guarantee. Please see the Photos.
Related Links:
---
Spectrum 6 Match · 1977 Pong Tennis Console · by Match -
Hier finden Sie meine anderen Computer Sammlerstücke.
Die Konsole kommt in der original Verpackung aber ohne Netzteil (18 Volt) und ist daher ungetestet. Ohne Garantie.
Photos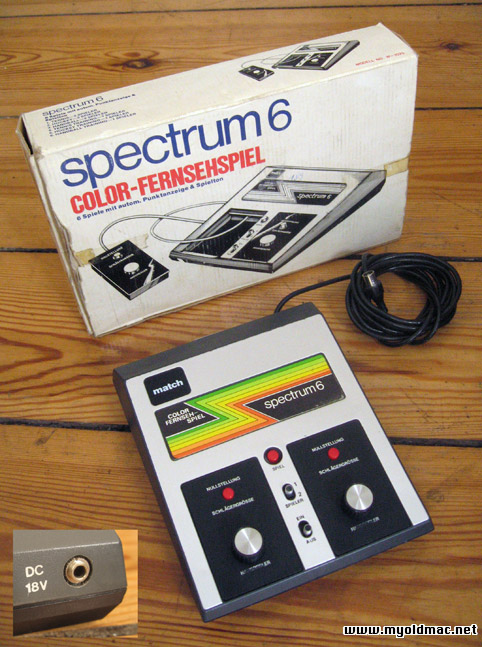 Spectrum 6 Match · 1977 Pong Tennis Console · produced by Match