Commodore | Amiga Pages updated...
February 5, 2011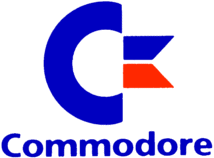 - Updated !
If you are a retourning visitor you know the Apple Macintosh eBay pages. Since five years there has been also a Commodore Section at myoldmac.net where i offered some of my collectors items. Because I sold most of my vintage Commodore gems I changed the pages to a Commodore Locator. You can search for Commodore PET, VIC-20, C-64, C128k, Amiga Computer and their periphery. Have a look to the updated Commodore pages and check back often.
I am using the Commodore PET Font as headline font, many thanks to Rebecca Bettencourt at www.kreativekorp.com !