Amiga 500 - Sample Modul (Audio Signale)
by DELA INC. Not tested for now, I don´t have a working AMIGA. No guarantee.
Von DELA Inc. Ich habe das Modul nicht getestet da ich zur Zeit keinen Amiga habe. Es wird zum Einlesen von Audio Signalen in den Amiga 500 genutzt. Ungetestet - ich habe keinen laufenden AMIGA. keine Garantie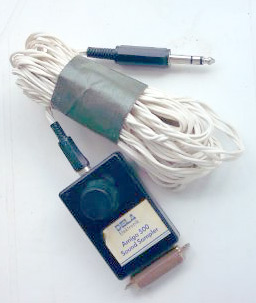 Minimum Bid - Startgebot: 5 Euro*

Buy Now - Jetzt Kaufen für: 10 Euro*

* without shipping cost - ohne Versandkosten

Shipping costs - please do not include in you bid / Bitte nicht in Gebot einrechnen.

De: 8,00 (versichert, bis 5 Kilo)

EU: 18,00 (+ Swiss, insured, 5 Kilo) to 28,00 (rest Europe)

USA, Africa: 35,00 Euro (insured, max 10 Kilo)

Asia and other: 40,00 Euro (insured, max 10 Kilo)

Before bidding / buying please read my selling rules.
Bitte lesen Sie vor dem ersten Bieten / Kauf meine Verkaufsregeln.

Site map

Deutsche Beschreibung

Place bid Bieten

Back to Commodore