Mac SE Display Card: MEGASCREEN™ by Micrographics™ 1987
A Mac SE display card for an external BW Monitor. Only plugged to the Motherboard. The Drivers are included. The Card is untested for now. No guarantee but coming from a working system.

Mac SE Monitorkarte: MEGASCREEN™ von Micrographics™ 1987
Mit dieser Monitorkarte kann man einen externen SW Monitor an den Mac SE anschließen. Die Karte wird direkt auf das Motherboard gesteckt und die Anschlüße am Gehäuse befestigt. Die benötigten Treiber liegen bei. Ich habe die Karte noch nicht getestet (habe keinen passenden Monitor), daher ohne Garantie.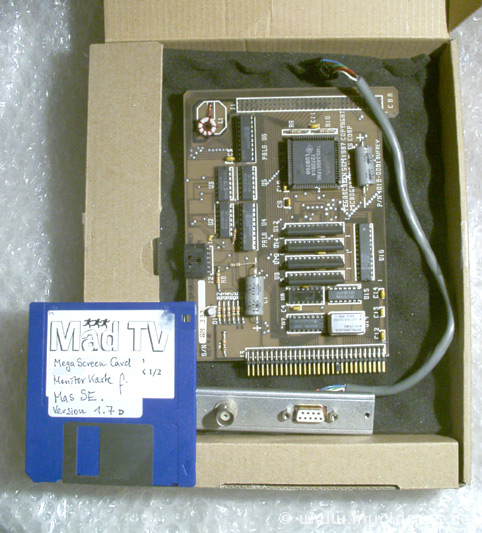 Mit Treiber und Anschlußkabel. With Driver and cable.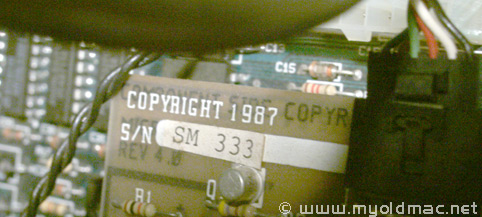 Serial number: 333!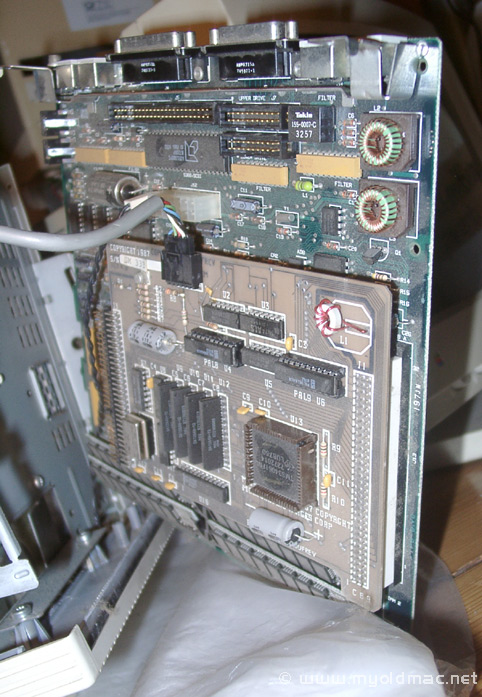 Die Karte aufgesteckt auf dem Motherboard. The Card added to the Motherboard.

The ports on the backsite after adding the case.
Die Anschlüße der Karte auf der Rückseite des Mac SE.