Zenith Display suitable for Apple II, IIe, IIc and others -
Here you find other Apple and Mac Collectors Items.
An original Zenith Display (green) in great condition, sharp not burned. Whitout Cable, but its the normal Display Cold Cable (you find many at Commodore Section at eBay).
---
Zenith Monitor (grün) zB für Apple II oder IIe oder IIc -

Hier finden Sie weitere Apple & Mac Raritäten zum Kauf.
Ein original Zenith Grünmonitor Model: in sehr gutem Zustand, passt mit einem Kaltgerätekabel (nicht enthalten, bei eBay suchen) zum Beispiel and die Apple IIe´s die ich auch noch verkaufe. Natürlich auch an die Zenith System rechner. Der Monitor ist getestet, ist nicht eingebrannt und gestochen Scharf. Aufgund des EU Rechts keine Garantie.
Photos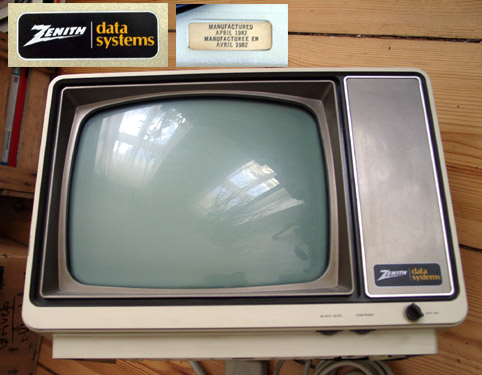 Zenith Display in good optical and technical consition - produced 1982
Zenith Monitor in sehr gutem optischen/technischen Zustand - Hergestellt 1982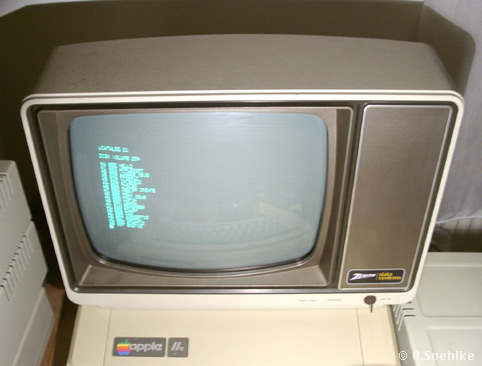 The Display is tested on an Appple IIe
Der Monitor wurde an einem Apple IIe getestet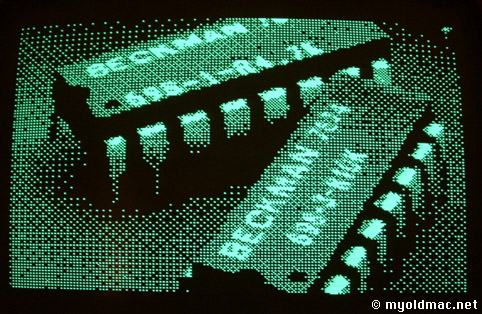 Good sharp screen.
Hat einen scharfen Screen..
---
-