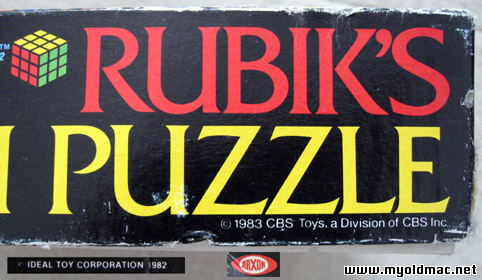 Lesen Sie die deutsche Beschreibung
Rubiks ZigZaw Puzzle (1982) by Professor Ernö Rubik -
Here you find other vintage computer collectors items.
Here you can buy an original Rubiks Puzzle aka ZigZag Puzzle. It comes in its original box showing some age wear. (German Edition). The Puzzle is solved, on the backside the pieces are marked to find the solution. Please see the photos. The box has moderate edgewear. It was produced by Arxon under license of IDEAL TOY CROP.
Object: Arrange the fronts of the "cubies" to achieve the single pictoral solution: a dazzling Rubik's Cube Mural.
Rubik's Zig Zaw is a tesselating interlocking puzzle. It's pieces (except those forming the border) will fit together in any combination... but there's just one solution! Rubik's Zigzaw Puzzle is a kind of jigsaw puzzle. The picture it is supposed to form consists of a large number of solved Rubik's Cubes. Except for the edge pieces of the puzzle, nearly all pieces have the same frog-like shape so that it is easy to put the pieces together in the wrong way, but then the picture shows cubes that have been mixed. It was made by the Ideal Toy Corporation in 1982. The German edition was called Rubik's Profi Puzzle.
There are 81 frog shaped pieces, 8 other interior pieces and 42 edge pieces, for a total of 131 pieces.
The number of positions:
The original box says (translated) "Pieces fit together in billions of combinations... but there's just ONE solution". This is a slight underestimate, as even the 81 frog-shaped pieces alone have 81! possible arrangements, which is about 5.8·10120. Of course this is not a realistic measure of difficulty, since you would never continue after a piece is visibly wrongly positioned.
I also sell an original Rubik´s-
Magic - Tangle - Signed Master Cube - Clock - Babylon Tower - Link Puzzler and more!
External Links:
---
---
Rubiks Puzzle (1982/83) von Professor Ernö Rubik -
Hier finden Sie meine anderen Computer Sammlerstücke.
Kaufen Sie einen original Rubiks Puzzle von 1982. Es kommt mit der original Verpackung (gebrauchter Zustand). Das Puzzle ist gelößt - die Teile sind auf den Rückseiten markiert um die Lösung zu finden. Sehen Sie die Photos.
.Ich verkaufe auch noch Rubiks-
Zauberwürfel - Signierter Master Cube - Magic - Tangle - Clock - Link Puzzler und mehr!
Photos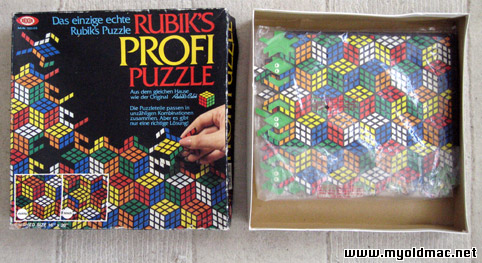 Original Rubiks ZigZaw Puzzle - for sale! Early German Arxon versions, soved
Original Rubiks ZigZaw Puzzle - zum Verkauf. Seltene deutsche Arxon Version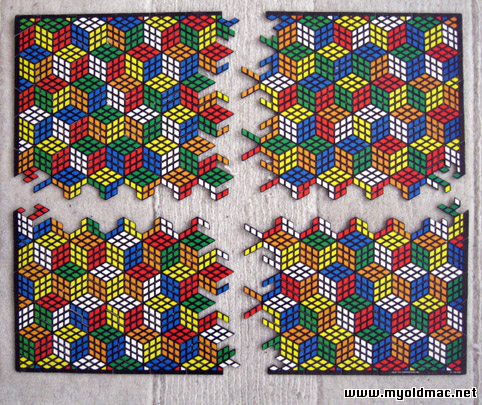 All pieces included, solved puzzle
Alle Teile vorhanden, das Puzzle ist gelößt.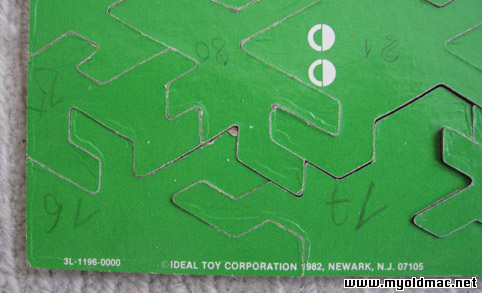 On the Puzzle it says copyright 1982 IDEAL TOY, on the box is a ARXON (Germany) logo
Auf dem Puzzle steht copyright 1982 IDEAL TOY, auf der Verpackung steht ARXON